Oval-shaped bathroom mirror with Swedish design from KAILA
Elegant shape with LED lighting
Warm 3000K lighting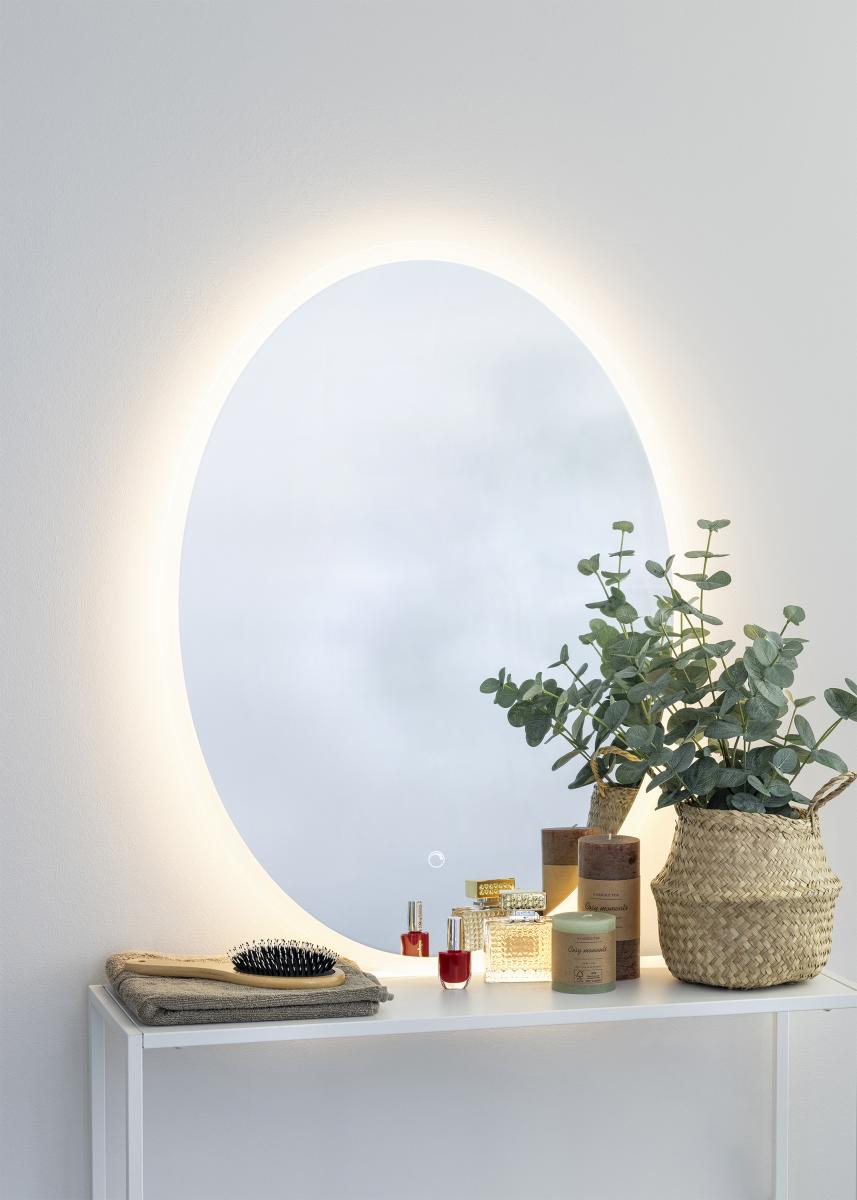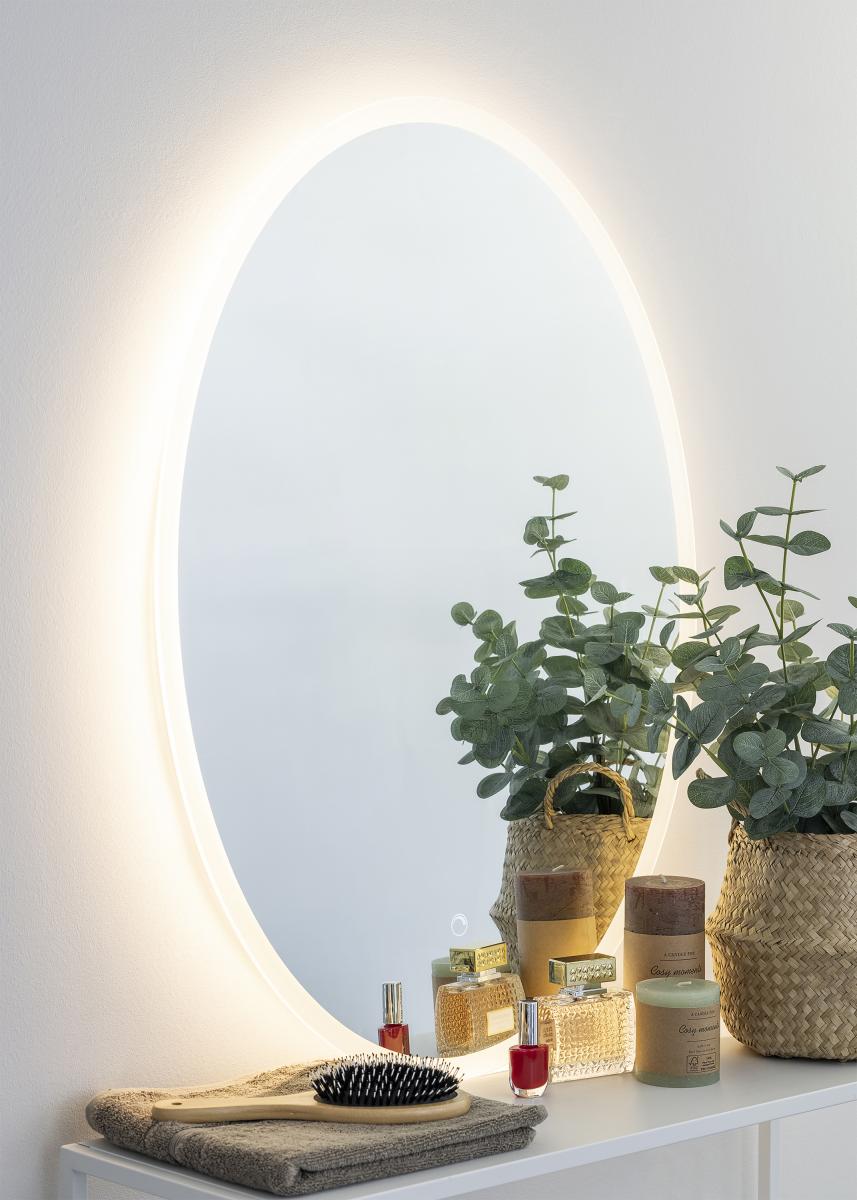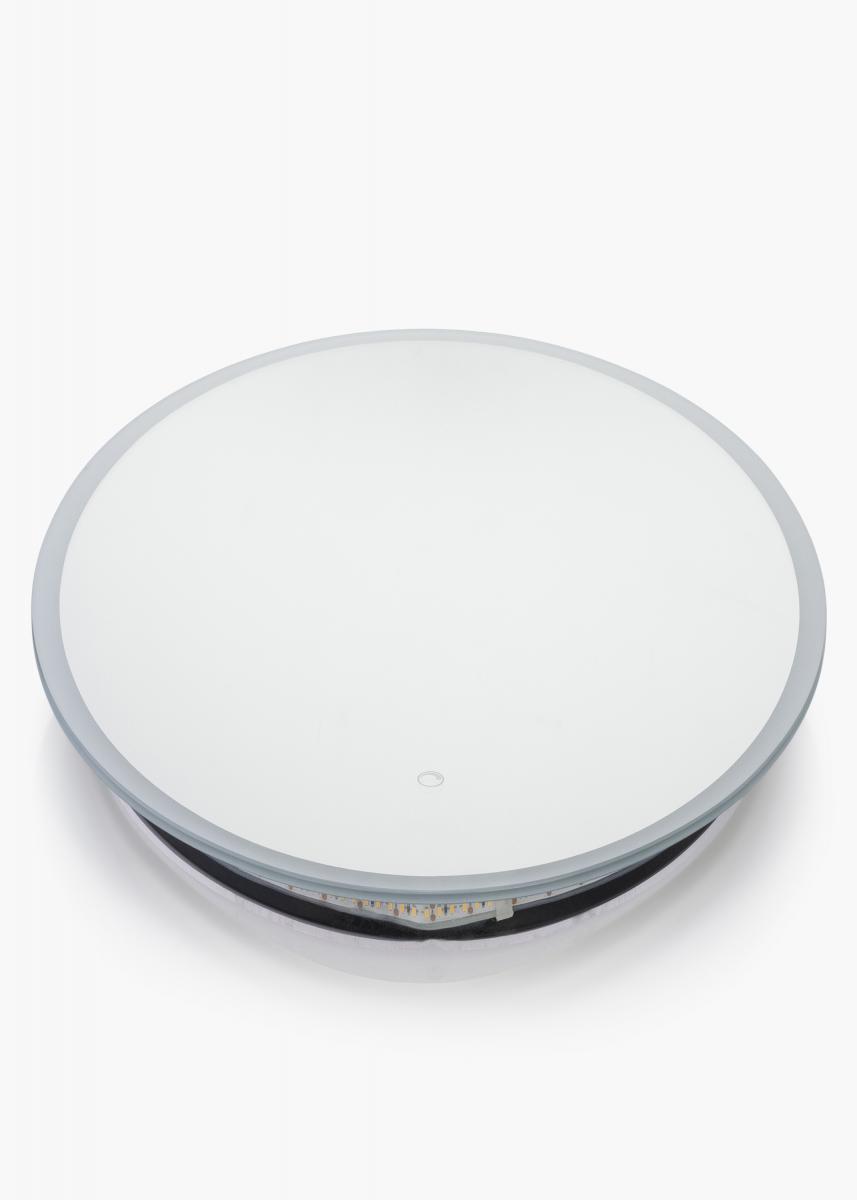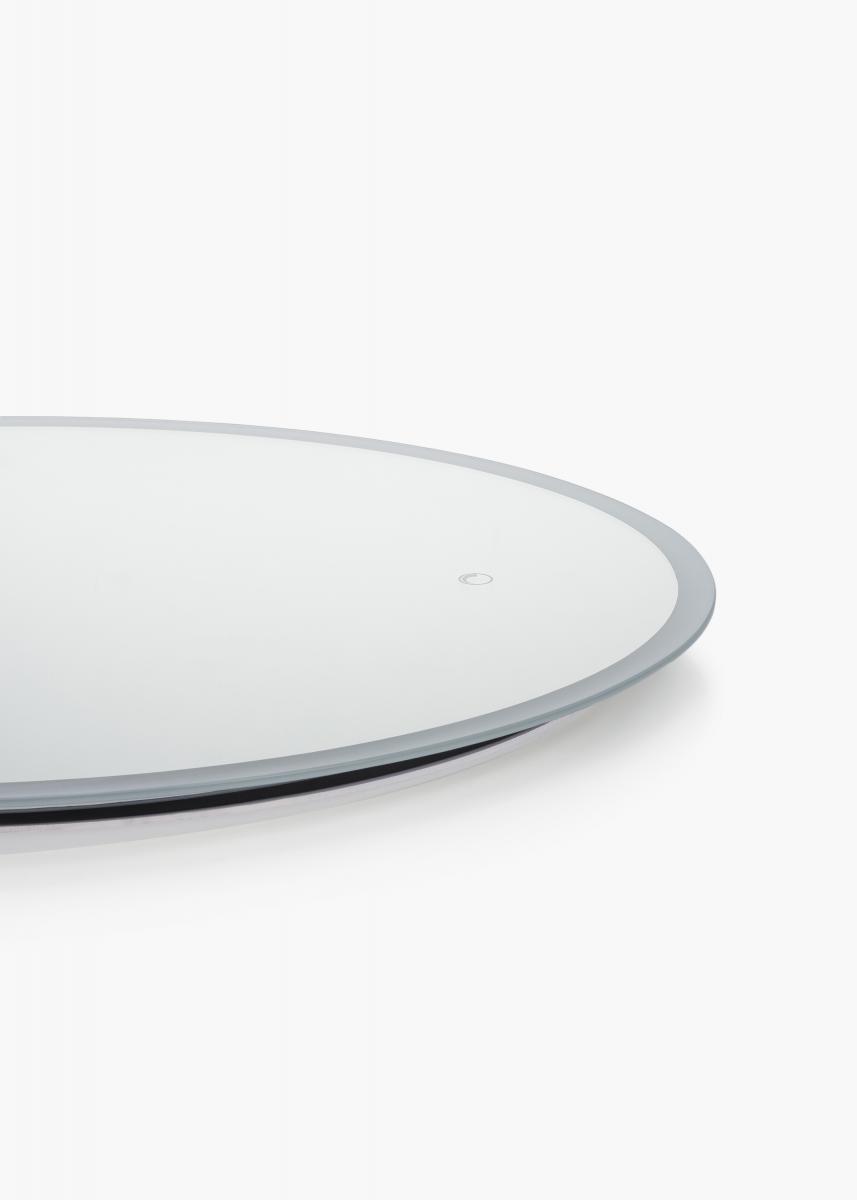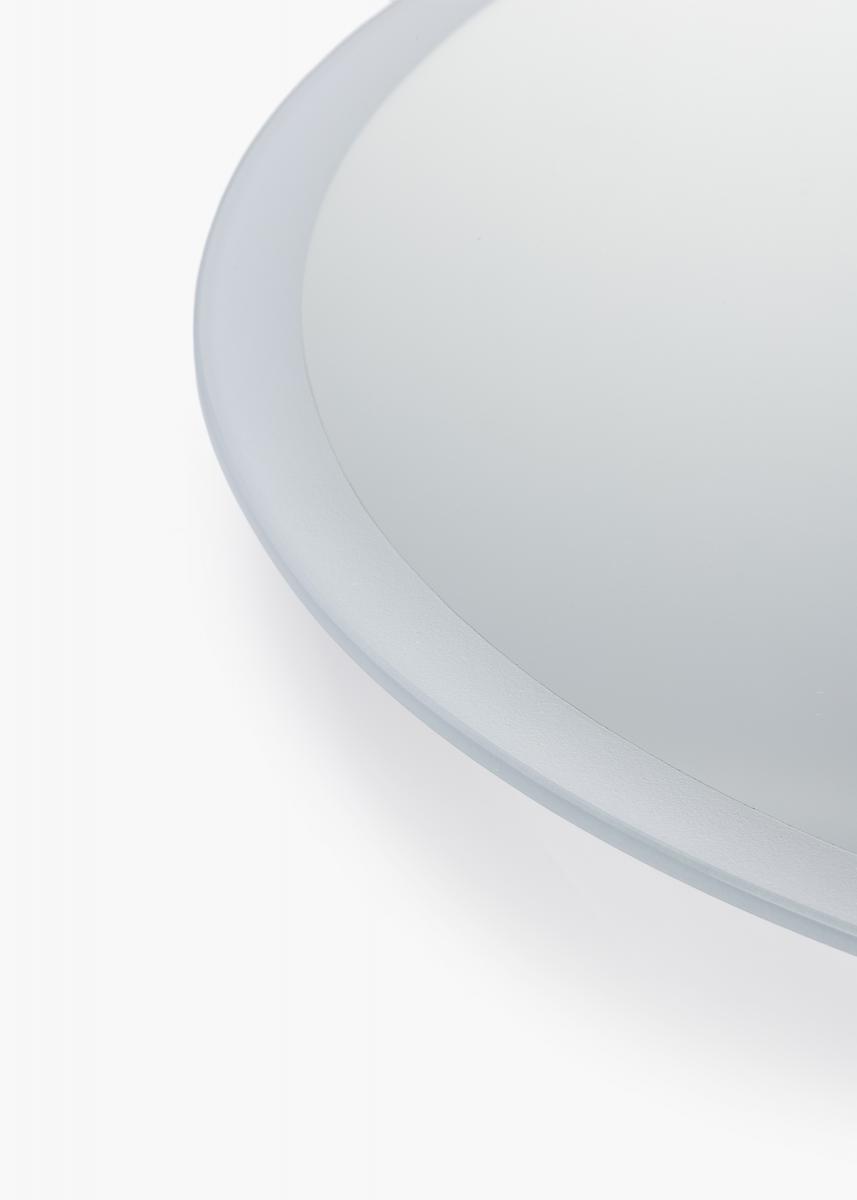 KAILA Mirror Oval LED 60x80 cm
Oval-shaped bathroom mirror with Swedish design from KAILA
Elegant shape with LED lighting
Warm 3000K lighting
With its oval shape and integrated LED lighting, this really is a bathroom mirror with an elegant design! The integrated LED is dimmable, and can be adjusted by pressing the watertight touch button on the screen. The mirror is lit from behind by a warm, white 3000K light, which gives a beautiful glow at the front. LED is an energy efficient light source that makes for an even and natural light. The mirror is approved for bathroom use. For the mirror to function correctly, it must be connected to a standard switch, not a dimmer switch.
As well as in the bathroom, this mirror works well in the wardrobe, hall, or why not as makeup mirror? The mirror measures 80x60 cm and has accompanying wall fixings, allowing you to mount it in portrait orientation.
The mirror comes from KAILA – a new Swedish brand with a focus on stylistically simple design and quality. Their design ethos follows classic Swedish design, characterised by minimalism, elegance and functionality – but with a modern twist. KAILA offers attractive decorative details at reasonable prices for the modern home.
The mirror's light comes from LED diodes. The lightbulbs are not replacable but they can be expected to last as long as the whole product itself. The light strength is estimated to fall to about 50% of the original after 50,000 hours. This mirror is intended for permanent mounting.
Sku:
51044779
INSPIRATION FROM @BGAINSPO
Tag @bgainspo for a chance to be featured here. Get inspired by other wonderful homes.