Oval wall-mirror with bronze toned mirror glass
Stylistically simple Nordic design from KAILA
Fashionable and elegant appearance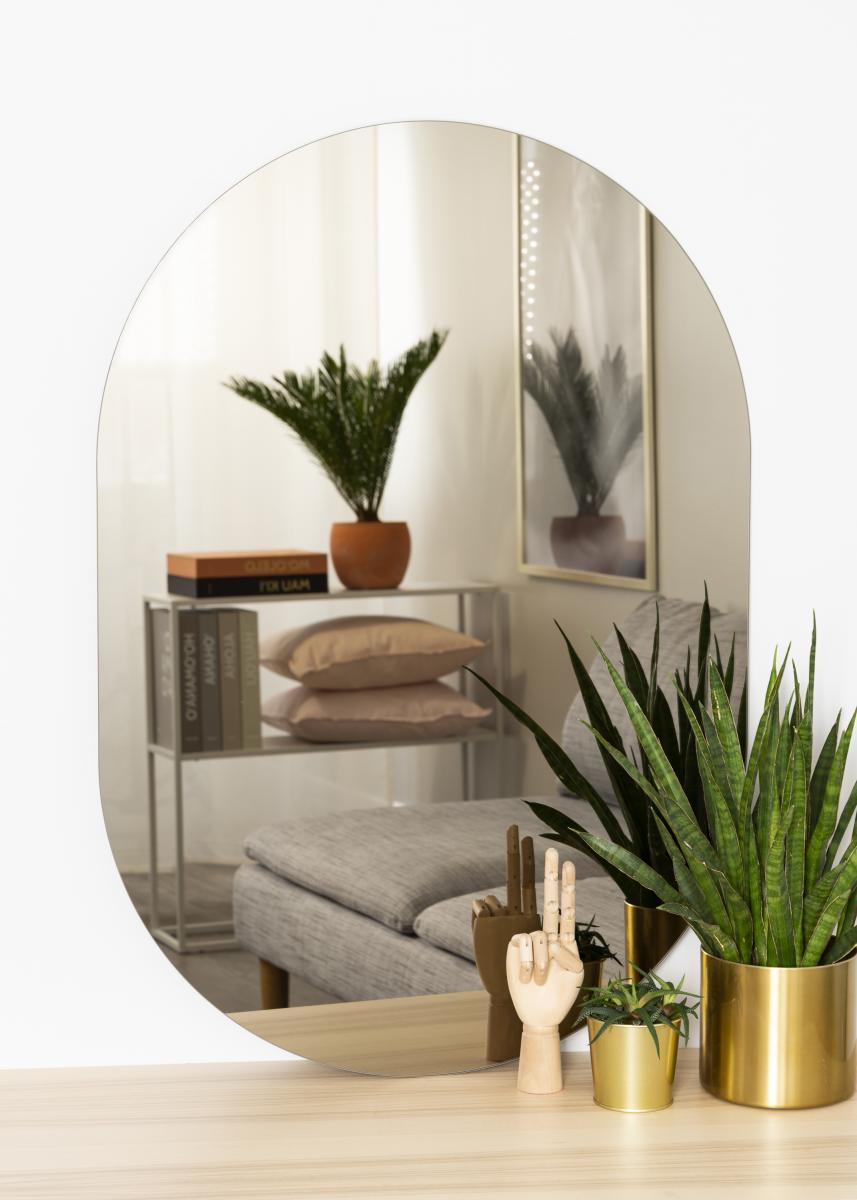 KAILA Mirror Oval Dark Bronze 70x100 cm
Oval wall-mirror with bronze toned mirror glass
Stylistically simple Nordic design from KAILA
Fashionable and elegant appearance
An oval mirror creates a soft and elegant impression in your home. Furthermore, this oval mirror has toned mirror glass in a stylish dark bronze shade. This striking and fashionable detail is combined with a sleek design, as the mirror is both thin and frameless. The result is an eye-catching, modern and elegant decorative detail that can be placed in any room where you want to add functional and trendy Nordic design!
This oval mirror comes in several sizes, of which this is size 70x100 cm.
The mirror comes from KAILA – a new Swedish brand which focusses on stylistically simple design and quality. Their idea is to build on classic Swedish design, characterised by minimalism, elegance and functionality – but with a modern twist. KAILA offers attractive decorative details for modern homes – at reasonable prices.
Sku:
51044584
INSPIRATION FROM @BGAINSPO
Tag @bgainspo for a chance to be featured here. Get inspired by other wonderful homes.